X-Sector
---
Bars
Bike shops
Cafés
Deli's
Grocery
Homeware
Restaurants
Supermarkets
Visitor attractions
and more….
X-Use
---
Bar + Restaurant
Deli' + Café
Homeware + Café
Hotel
Museum + Library + Clothing
Sports club + Bar + Café
some have integrated…
Access control
CRM & ERP
eCommerce site
Membership system
X-Platform
---
Connector.

Connector.

Windows

Windows XP to Windows 10

Connector.

Connector.

Linux

Ubuntu, Debian, Mint + other

Connector.

Connector.
General
---
Scalable. Single to multi-terminal, multi-warehouse, multi-location
---
EAN, UPC & Code128 Barcodes
Sell by Weight/Price
Stock Management
User Security
---
Specialist
---
Amusement Park to Zoo Gift Shop. Vouchers and Coupons
---
Auxiliary Products
Customer Accounts
Layaways
Modifiers
---
Hospitality
---
Cafes, Bars, Restaurants.
Basics are more than well catered for
---
Kitchen Printing
Reservations
Split bills
Table Management
---
SELLING
Fast Lane | Specialist | Hospitality
FAST LANE, SELF-SERVICE / KIOSK
Latest experimental screen – in Beta – designed for rapid sales throughput
STANDARD
Powerful and Customizable with all features and functionality available
HOSPITALITY
Multiple Floors and each with its own user definable table layouts
MANAGING
People | Product | Payments
Fast Dashboard type access to all uniCenta oPOS functionality.
Includes Customers, Inventory and Sales reporting.
CHOOSE YOUR DATABASE HOST
Your data. You decide.
Cloud Database
Suits multi-location businesses
Self-Hosted Database
Your own internal network
On-Machine Database
Run on the counter-top
MORE APP'S
Included as standard.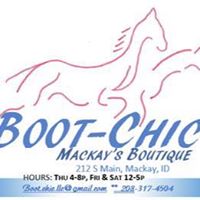 Testimonial
Regularly updated space for customer testimonials using uniCenta oPOS. Plus we're happy to help drive traffic to their web site.
"uniCenta oPOS is a big program for little businesses. We love to have this option for our small, just starting boutique. This point-of-sale software allows us to track sales inventory (to name a few features!), and is still affordable. The online forum, release notes, and guides are easy to access and simple to understand. I would definitely recommend to sign-up for the latest version. The support available with the subscription far exceed the cost!"
Boot-Chic, LLC in Mackay, ID USA
TOP 12 Countries
Based on actual 2017 registered uniCenta oPOS customers
Which version is right for me?
Community version
If you are happy to go it alone and don't need our support this is the version for you.
It is also a great way too if you want to trial uniCenta oPOS and put it through its paces before you commit to implementing it in your business.
If you are happy with it go ahead! Be our guest. You are on the way to enjoying a leading, best in class commercial-grade POS software application with no limit on installations, no license fees and to saving yourself a big bag of cash to boot.
Since 2010 uniCenta oPOS has been free open source software, and it still is, using the GNU GPL3 license. Read what free and open source means here. Watch this TEDx video if you have 10 minutes.
The uniCenta oPOS project started as a hobby and quickly became regarded as a disruptor in the traditional POS sector.
Today, thousands of bar, café, restaurant, store – and more – owners from all around the world use uniCenta oPOS in their businesses.
In 2013 uniCenta oPOS received a Bossie Award as one of the Best open source applications and since then it has continually improved, with more features, more functionality and more scalability.
Capterra has independently ranked us #4 in their TOP 20 MOST POPULAR Point Of Sale Software.
We are very proud of that achievement as it includes the biggest names in the POS world. It is amazing too as we got there by word-of-mouth recommendation alone.
Our uniCenta oPOS – version 3.91.3 UPDATE! Now version 4.1 – is free, in all senses of the word, and can be downloaded from our community site on Sourceforge
Latest version
You want to get uniCenta oPOS up and running in your business as quickly as possible. Your time is valuable and you also want the assurance someone is there to help when you need it.
Beginning 2016 we opened a dedicated uniCenta customer online support forum by popular demand. At the same time we released a new feature-packed uniCenta oPOS 4.1 version exclusively for uniCenta customers only. Since then we have continued to improve uniCenta oPOS and our latest version is jam-packed with more features and functionality than ever before. See how it's changed…
Subscribers enjoy exclusive benefits :
Latest versions – Windows, Linux & Mac installers. Source code always available
Customer only forum – Fast access to our knowledge and expertise for your questions and issues
Monthly updates – Regular fixes and enhancements
Quarterly updates – Major updates with added features and functionality
uniCenta oPOS User Guides – Written in-house. User friendly and concise. Downloadable for your offline use
Discounts on "live" ad-hoc support – When you need us to help. Remote access direct to your machine
Exclusive Add-ins – A growing collection of new app's, templates and scripts to enhance your installation
All this starting from only £5 a month – that's just $6.44 US Dollar or €5.48 euros
* USD and euro are dynamically updated exchange rates
Latest uniCenta oPOS versions are still free and open source and subscriptions buys our time, skills and knowledge. Not the app'!
LATEST!
Denver Colorado USA