Piccola Italia, based in Worthing, England is a small independent retail outlet specialising in Italian food and products across the South of the UK. Before explaining how uniCenta oPOS has changed our lives we want to give you a little background history of our business to put things in to context. Our deli' originally opened in 1974 and was run by the same family for 35 years. In 2009 they decided to retire and sold the business. 18 months later, the shop closed and the premises stripped bare. Due to growing running costs the business was no longer profitable; so the sign in the window said!
Looking for a challenge, my partner and I went ahead and took the plunge and secured the premises.
When we opened we were on a shoe-string budget and purchased a simple cash register, but it was always our plan, and dream, to implement a system which would be the heart to our growing business. We probably spent around 2 years in all looking for the right POS. A list of must haves and would be nice was the basis when looking into other systems. What worked with one, didn't work with another or features which were available weren't compatible with the other.
Eventually we found uniCenta oPOS and put it to work in our business. And, it changed our lives!
Now, in our 5th year we proudly hold the titles of: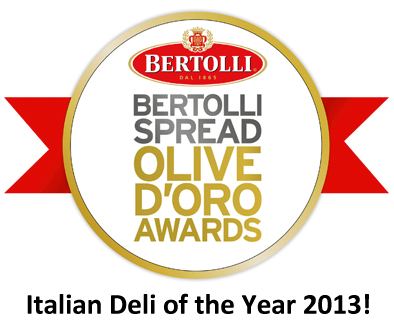 Bertolli UK's No.1 Deli in 2013
First place in 5 out of 6 Customer Category awards.
The Sunny Worthing local award for the Sunniest Independent Retail 2015
In the Top 10 UK's Independent Retailer of the year 2014
uniCenta oPOS gave us a completely functional POS system out-of-the-box and we soon found we could configure and customise it in a way that was personal to us and valuable to our business. Things like; the Welcome screen, now proudly displays our very own company logo for all to see. This might seem trivial but it reinforces our brand and seeing our logo front and centre fills us with pride; The Customer's receipt looks just the way we want it to. Our logo is there too along with promotional messages we want to remind our Customers about; Products and Categories have their very own images that help our staff recognise product quickly which means more efficient and less error prone sales. Could go on.., there really is so much more to uniCenta oPOS and that was what really excited us! Not only has uniCenta oPOS made our business look really professional it has saved us so much administration time that we are now able to concentrate on our passion for bringing the best Italian produce to everyone!