uniCenta oPOS Point Of Sale software started as a hobbyist project in 2010 by uniCenta founder Jack Gerrard after Openbravo sadly abandoned any further development of their great community Openbravo POS project
From the very beginning the aim was to bring an open source community driven free/low-cost commercial-grade Point Of Sale system to help SME's in retail and hospitality.
SME's had, for too long, been subject to high-cost, low-quality software often with poor after-sales support. It was time to change that.
Another main goal for the project, back in 2010, was to a deliver joined-up Click & Mortar Point Of Sale platform to help retailers and hospitality business compete in their fast-changing spaces.
Today, we are more than well on the way.
Over time the project went from strength to strength and received a prestigious BOSSIE Award in 2013

In 2015 uniCenta oPOS was ranked #3 in Capterra's Top 20 Most Popular POS and as of February 2017 we ranked #4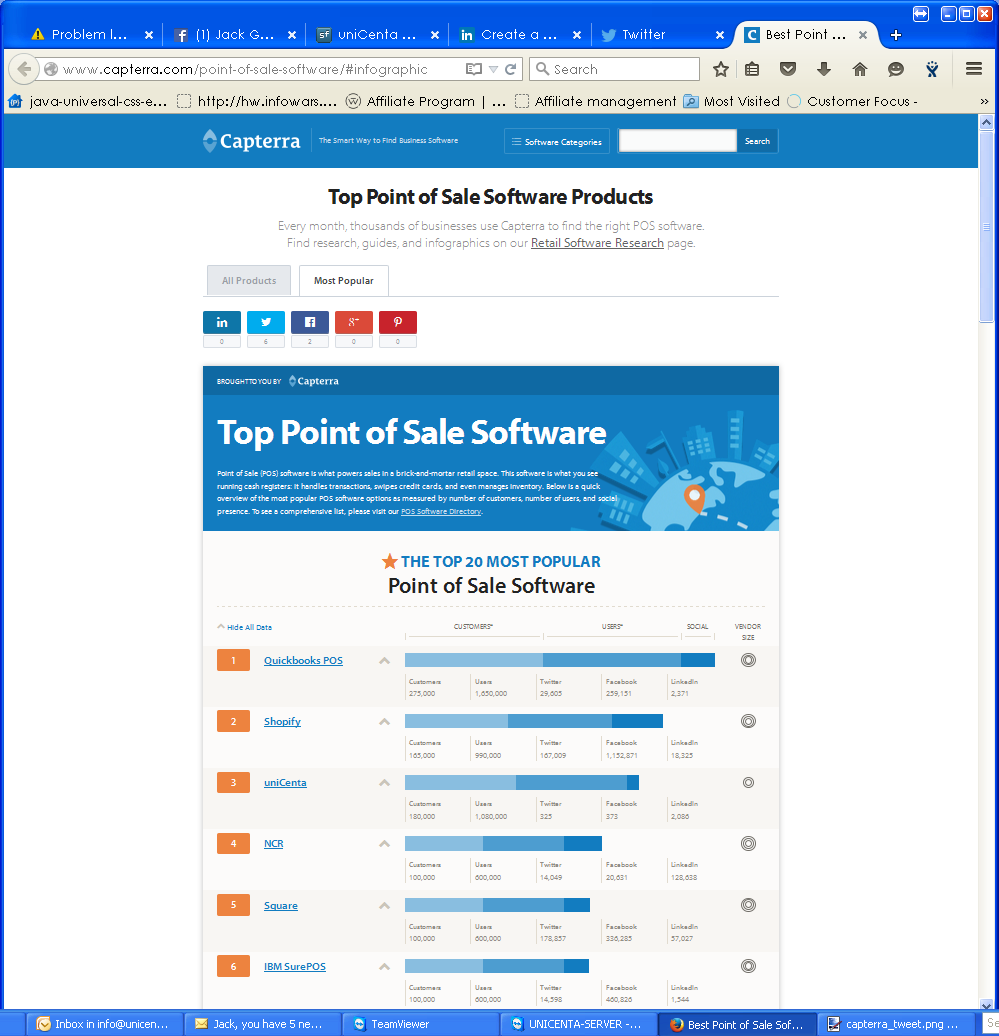 In 2016 support by subscription was introduced after continued requests from new and existing users.
With uniCenta oPOS retailers of all shapes and sizes kind can now start to extend their store front to a wider audience like never before.
Every day sees more subscribers, from all around the world, put their trust in uniCenta and join us in our vision
I look forward to welcoming you to the uniCenta oPOS Point Of Sale project.
Jack Gerrard
Founder
"Free software" means software that respects users' freedom and community. Roughly, it means that the users have the freedom to run, copy, distribute, study, change and improve the software. Thus, "free software" is a matter of liberty, not price. To understand the concept, you should think of "free" as in "free speech," not as in "free beer". We sometimes call it "libre software" to show we do not mean it is gratis.Richard Stallman - GNU
uniCenta oPOS has always been "free" (per GNU GPL3 license) and open source from its very beginning.
It still is.
Every time we release a new uniCenta oPOS version to our customers we push up the app and all source code of the previous version + 1 back to our  community.
If you don't want to help us help you then that's no problem. You can continue to get the latest un-supported version from our uniCenta oPOS Community project
Subscribing to our support services helps the uniCenta oPOS project keep going by contributing to overhead costs of things like hosting, bandwidth and other expenses.